It's passion, not only work!
Strategic Adrenaline works with small business owners and entrepreneurs who are looking to define or redefine their business and/or marketing strategies for optimum growth. Working together, we will help you identify the right strategy to reach your ideal client to form lasting client relationships and revenue for life. Learn more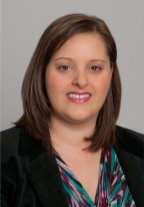 Working with Strategic Adrenaline means working directly with a knowledgeable team of individuals that I have personally assessed as partners – all of who are passionate about helping you grow and who have spent their careers honing their marketing and business development skills to help you achieve success. These partners include experts who are the best at website development, social media, SEO, online advertising (PPC), public relations, video, photography, and graphic design.
My journey working with business owners and igniting their success has been nurtured for the last 19 years. Starting off at an early age I delved right into working for a branding company and my passion for all things marketing blossomed from there.
As a motivated marketing and branding strategist, I have extensive experience delivering strategic marketing, branding, and communications and sales solutions for top trades businesses (builders, painters, designers, electricians), and health and wellness businesses (med spas, therapists, doctors, chiropractors, etc). I manage with purpose and intention and believe that creating winning marketing starts with researching and knowing your audience, and then developing targeted tactics that support the overall business goals.
Overall, I am an outgoing, dedicated, people-person who embraces marketing with the energy and professional discipline to create communications and marketing strategies that compel action layered with caring accountability partner.
Mike Grossman, a partner at Strategic Adrenaline, has nearly 10 years of experience as a software engineer. He holds a BS in Computer Science and an MS in Software Engineering both from Brandeis University.
Mike has experience in both large and small companies ranging from research work at the Harvard Medical School to the ground floor of Tech startups.
His passion for working with new technologies and his ability to work with others is perfectly suited for your digital marketing needs.
Mike is proficient in many programming languages and has experience with many software tools. He's constantly learning new skills to improve our offerings.