Our Happy Clients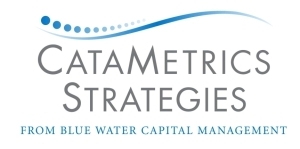 CataMetrics Strategies – From Blue Water Capital Management
Project Scope: Brand Strategy, Website Design and Content, Project Management
We worked with Strategic Adrenaline with the goal of rolling out a cohesive brand strategy for combined co-branding efforts of our portfolio management firm and our advisory partner. Lauren was a phenomenal manager of our branding project. She guided us through the process and kept us focused, on schedule and on budget. In addition, she had an amazing ability to translate our highly technical financial language into easily understandable language for our target audience. The result of working with Strategic Adrenaline was a brand and brand strategy that faithfully represented our values and effectively communicated our essential value proposition to our market place.
A few defining attributes she brought to the table were:
Breadth of branding/design/marketing knowledge
Willingness to strongly express her informed opinions and then move in the direction we wanted
Ability to coordinate the whole branding effort as a branding/design General Contractor
Ability to stay organized and move the organization through the process on time and on budget
Ability/willingness to ask the right questions and pull out the right answers
Ability to stay disciplined and consistent in the development of different branding/communication pieces to make sure they achieve their desired branding/communication objective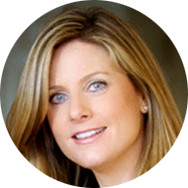 Sharon Brown
Embody MedSpa
Lauren has been my marketing guru since the inception of my small business, Embody MedSpa. Before opening my doors, Lauren guided me in creating my brand from logo design and mission statement to my website and marketing content. She really listened to me and was able to turn my idea into a reality. Once I opened my business, Lauren was a tremendous asset in helping me increase my visibility and gain new clients. Without her knowledge, guidance, and talents, my brand and business would not be where it is today. I continually value her opinion and consult her before implementing any new marketing strategies.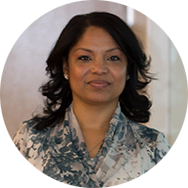 Clara Angelina Diaz
ClaraFying Life & Business Wisdom
Working with Lauren has helped me gain a greater clarity in how to verbalize who I am, what I services I offer, and the clients I hope to serve in the future. She is helping me build website that better explains and showcases the work I do that speaks true to what I want my brand to portray. And, she is always one step ahead and already starting to think about and research phase two, which is online marketing and creating a client prospect funnel to target my ideal clients and target market.
Lauren delivers what she promises and beyond. She is also taking me through a strategic marketing process, at a steady pace. Sit down and speak to Lauren, ideally face to face. Once Lauren explains her process, if you are ready to take your business marketing to the next level, work with her and you will not be disappointed.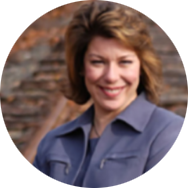 Dawn Quensel
coming soon